The entire city of Malibu has been evacuated as the California wildfire approaches the seaside community.
Tens of thousands of people have already been forced to flee their homes in other parts of the state after the blaze raged through the Santa Monica Mountains and the town of Paradise.
California fire captain Scott McLean said earlier that "pretty much the entire community of Paradise is destroyed".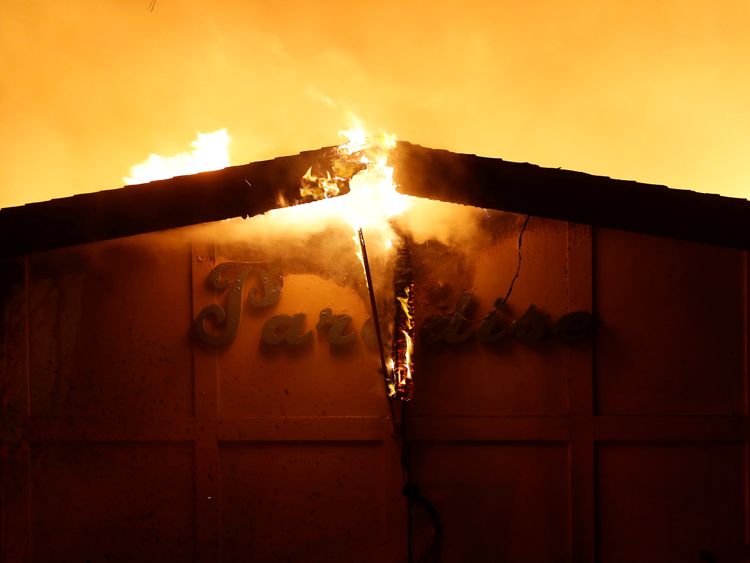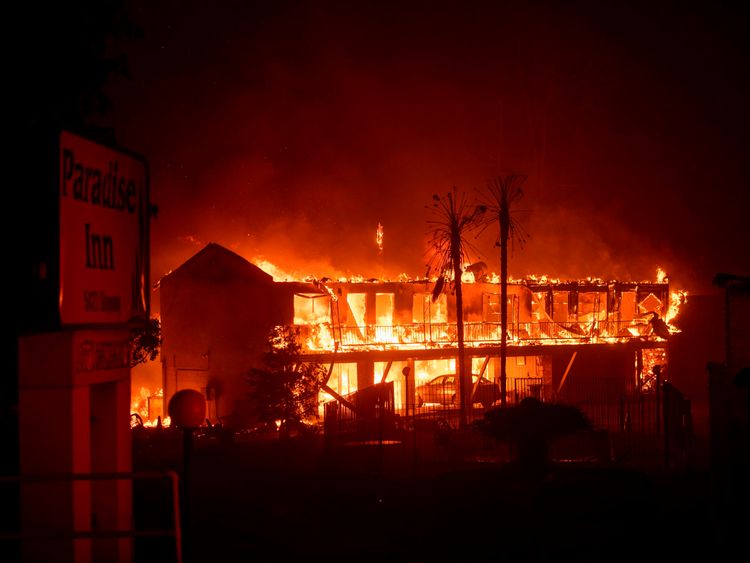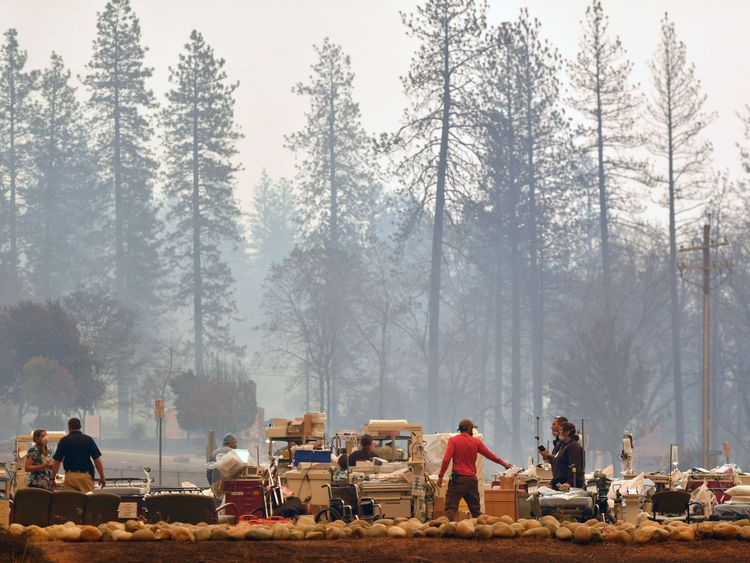 The fire broke out on Thursday, northwest of Los Angeles, and roared south, with an estimated 75,000 homes evacuated in western Los Angeles County and eastern Ventura County.
Now the Los Angeles County Fire Department has warned of an "imminent threat" to Malibu, which has about 13,000 residents – including a number of celebrities.
The LA County Sheriff's Office said it was receiving "many emergent phone calls" from people who "need our help to evacuate" and urged motorists in the area to be aware of emergency vehicles.
Malibu lies along 21 miles of coast at the southern foot of the mountain range.
More follows…