Police say the lanes will be closed for some time after the vehicles caught alight on one of New York's busiest routes.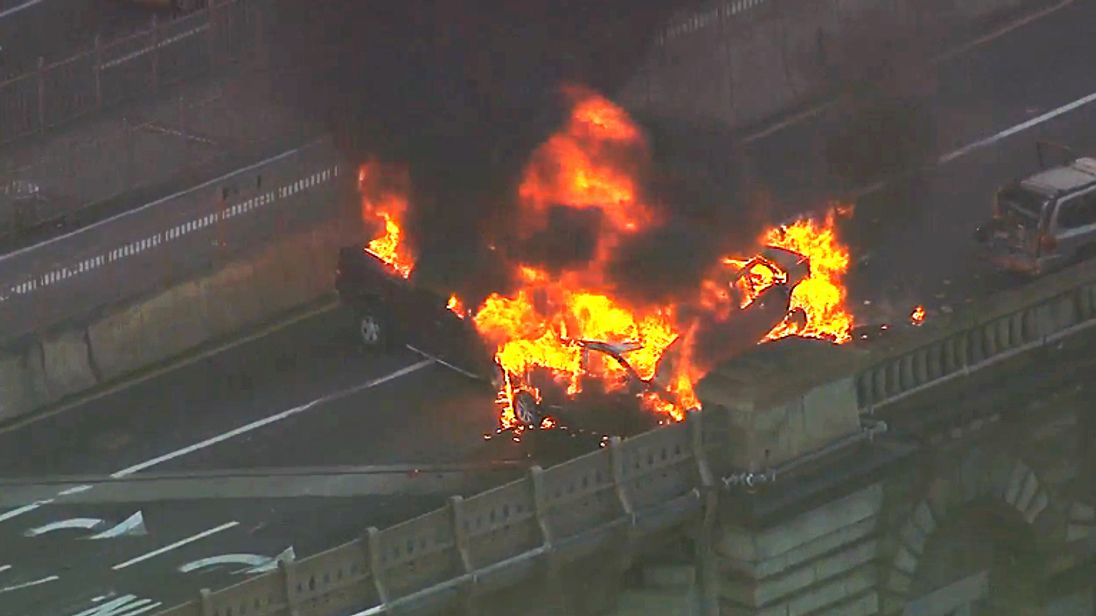 One person has died after a three-vehicle crash caused a large fire on New York's Brooklyn Bridge.
Six other people suffered minor injuries.
Police said all lanes had been closed in both directions and were not likely to open for several hours.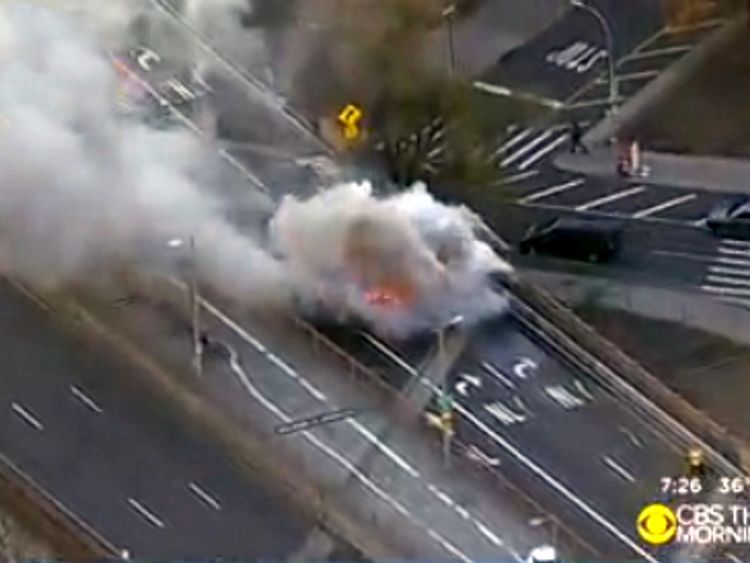 New York's fire department said the crash happened on the Brooklyn-bound side of the bridge shortly after 7am on Wednesday.
The bridge connects Manhattan and Brooklyn and spans the East River.
Flames engulfed the vehicles and black smoke billowed into the air.
Details of how the incident happened have so far not been revealed.
The closure was causing major tailbacks and drivers have been asked to avoid the area.
More than 125,000 people drive over the bridge every day.