Tyson Fury has lost out on regaining the world heavyweight title when a draw was ruled by the judges.
After Fury was knocked down in a dramatic final round, millions were shocked to see him get back on his feet and then be denied a victory at the hands of the judges at the WBC world title fight in Los Angeles.
Fury gained headlines this year for his dramatic weight loss of ten stone ahead of his comeback to the sport after he accepted a backdated two-year ban from UK Anti-Doping in December 2017.
The Brit had gradually pushed ahead throughout the match, but went down in round nine – and was put down again in the final round.
30-year-old Fury, who is known as 'The Gypsy King', collapsed to the floor just 40 seconds into round 12, after a powerful left hook from world champion Deontay Wilder.
He managed to get back on his feet, but the fall cast doubt on what had looked like a clear cut victory.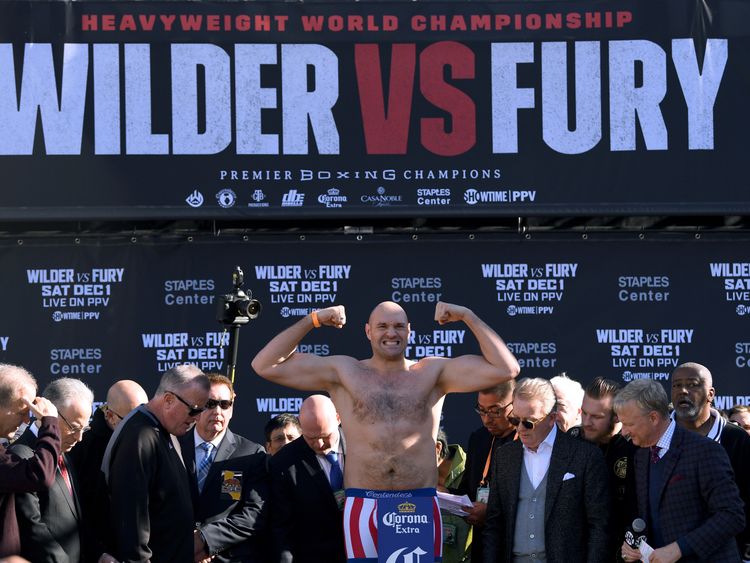 The final decision fell to the judges who ultimately ruled the match a draw.
This means Wilder retains the title and Fury must hope for a lucrative rematch.
Both remain unbeaten.
Fans took to Twitter to share their anger that Fury lost, commenting "he didn't draw he clearly won… the judges are wrong" and "Nothing about that a fail by Fury!! Wilder failed to win!!".
After the match, Fury said: "We're on away soil, I was knocked down twice but I still genuinely believe I won that fight.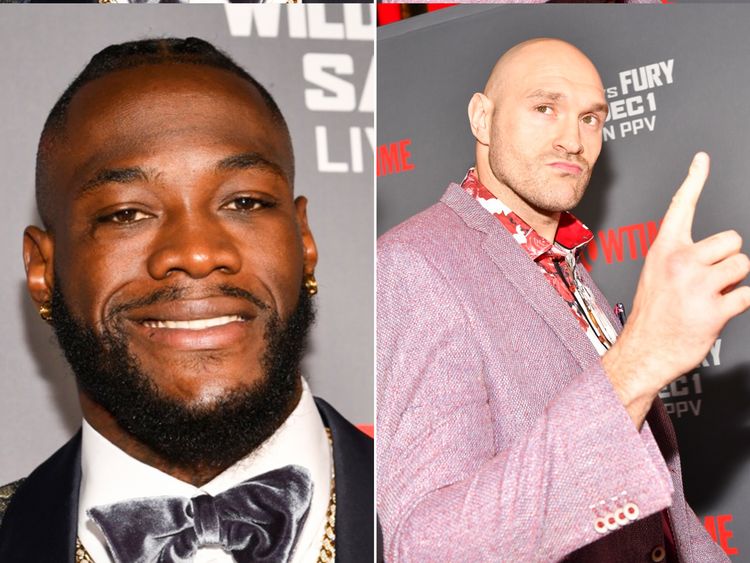 "I am going to remain professional. I went to Germany and beat Klitschko, I came here and felt I beat Wilder.
"God love America, the Gyspy King is back.
"I am a fighting man and Jesus had his power over me tonight."
Wilder promised fans a rematch, saying: "I did feel I got it with the two knockdowns, but I was just rushing my punches tonight.
"When I rush them, they are never accurate. That's what I was doing tonight.
"The rematch will happen and I will get him in that."
Ahead of the fight, Wilder, 33, said: "Tomorrow I get to release everything that is inside of me. Definitely this the most important fight of my career, but I've fought tougher guys than him.
"This is just another step of me getting to where I want to go. I'm gonna knock him out."
Fury had said: "I'm going to win this fight – one million per cent. There is not a doubt in my mind. No matter what he brings on Saturday night I will over come him and win and take the WBC title back to the UK."
Fury came in three stone heavier than Wilder during the weigh-in earlier this week.
The pair had to be held back as tensions rose between the two fighters, prompting an increase in security to avoid matters escalating.
The match is only Fury's third comeback fight since returning from a two-and-a-half-year absence from the ring, after suffering from depression, alcohol and drug problems.
Fury has spoken candidly in the press about his mental health and substance problems.